Our studio is too beautiful not to share it with others. On Fridays the Kiemkamer studio at Nijverheidsweg 18 in Utrecht is available as a training venue and for workshops, team outings and team building activities. So basically for everything with the word 'team' in it.
The studio
We offer a fully equipped 300+ m2 studio – including all kinds of hand-tools and machines for among other things woodworking, welding and all kinds of crafts – in a prime location in the heart of Utrecht (a beautiful city in the heart of the Netherlands). In addition, of course, a toilet, a 3D lab space, large glass drawing bord (4 x 2 m), cascade, rocket stove oven, lamp collection, billiards, (outdoor) shower, relaxation area, meeting desk, lots of chili plants and more. Oh yes, there is free wifi and free parking in front of the door. We can lose a lot of people, but max. 25 is best.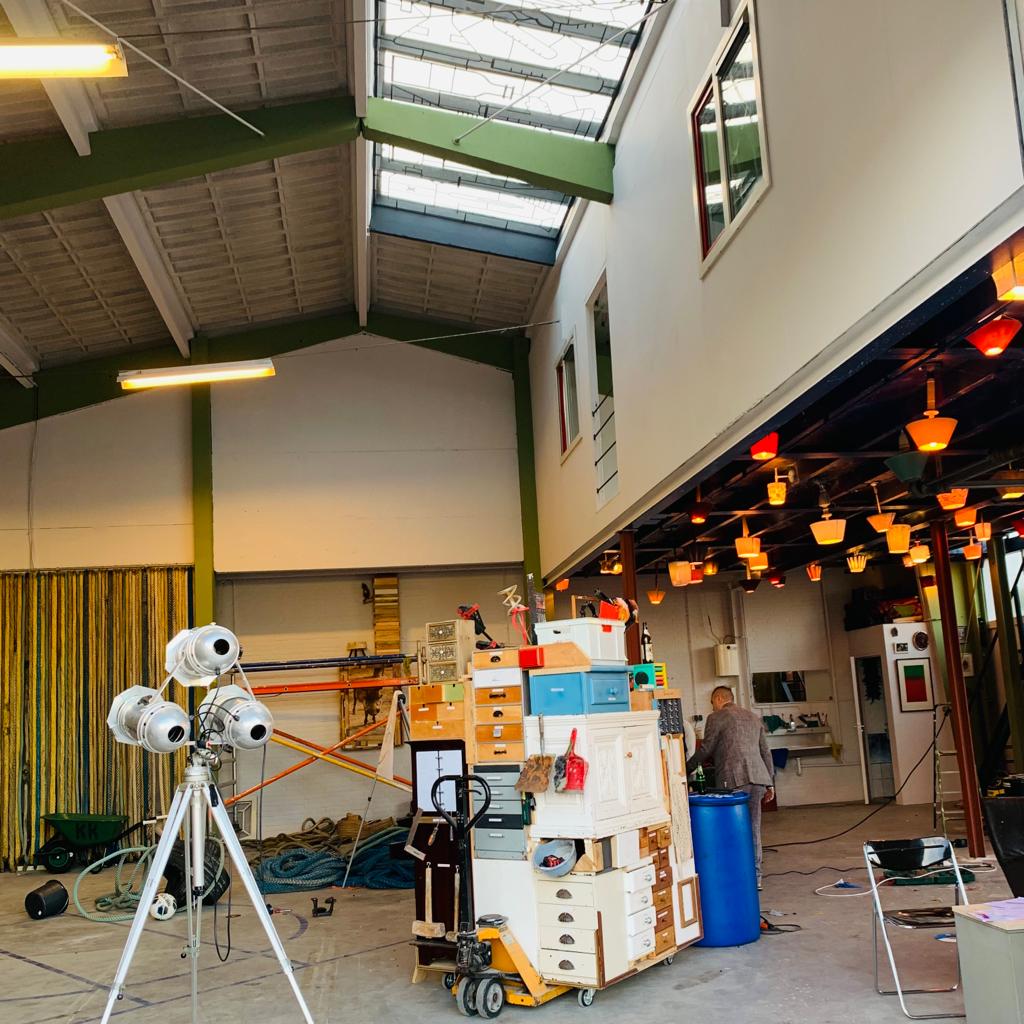 The offer
You decide what you want to do with your team. Gerjon Zomer is an experienced team coach (with a focus on Lean, Agile, Scrum, Storytelling, Design thinking and Self-managing teams) who can provide tailor-made workshops, in which head, hands and heart always participate. Of course you can also come up with your own activities, we are happy to think along and guide where necessary. Our studio also offers everything for a relaxed get-together, including snacks and drinks, for which we prefer to use our Turkish neighbors.
Fun!
Life is boring without playing. Our studio is therefore playful and atmospheric. We have a preference for fires and music, so book the studio for half a day or a whole day, but anyway for a drink. Our motto for good reason is: '… where serendipity gets a chance' 🙂
Questions or booking
Looking for a centrally located creative space, workshop location or training venue? Call Gerjon on + 31 6 113 87 133. We ask for a reasonable fee, which is slightly lower than prices in the market. And which of course depends on the 'arrangement'.
---
P.s.: Our studio is a workshop, where safety is key. So we have rules to which each participant commits in advance.